With an extensive and esteemed history in the landscaping domain across the greater Manchester, Dorset, and Pawlet areas of Vermont, Gary Baierlein stands as a seasoned professional who has left an indelible mark on the landscape industry. It was in 1999 that he took the reins of his aspirations and established his own landscaping company, a move that has since transformed into a legacy of excellence.
Fueled by a profound passion for his craft, Gary Baierlein possesses a distinguished educational background, having earned a degree in Landscape Design & Ornamental Horticulture. His commitment to the highest standards of practice is evident through his possession of a Vermont Pesticide Applicator's License, reflecting a deep-rooted understanding of responsible and sustainable landscaping practices. In addition, his accreditation by the Interlocking Concrete Pavement Institute (ICPI) serves as a testament to his mastery of intricate hardscape elements that harmonize with nature.
At the core of Baierlein Landscaping Inc.'s philosophy lies the art of crafting four-season landscapes that evolve through the passage of time. This artistic endeavor places emphasis on the interplay of color and texture, creating dynamic visual experiences that resonate with the unique charm of the Northeast. The team's unwavering dedication to incorporating indigenous or regionally suitable plants ensures not only breathtaking beauty but also ecological integrity.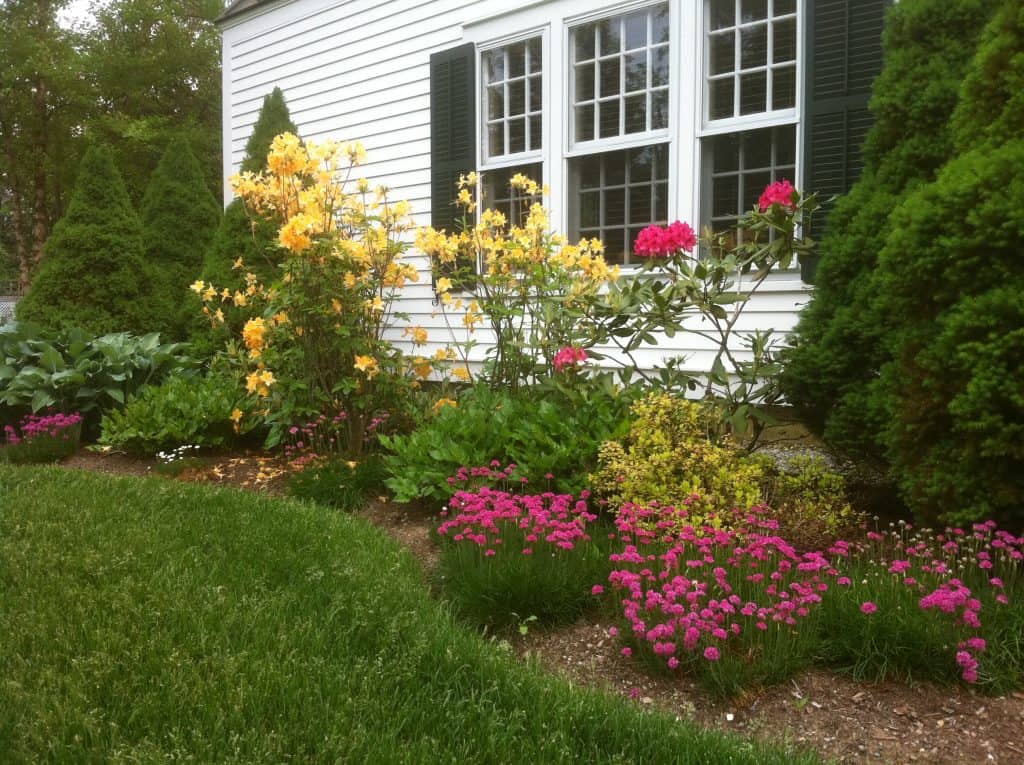 The creative journey embarked upon by Baierlein Landscaping Inc. begins with Gary and his adept team, who collaboratively conceptualize and meticulously draft initial designs. Through immersive site visits, these designs evolve into tangible landscape drawings that capture the envisioned transformation. It is in this pivotal phase that the needs for plants and materials are judiciously assessed, allowing for precise budgeting and scheduling that paves the way for optimal success.
As the steward of landscapes that tell stories through every season, Baierlein Landscaping Inc. is a testament to Gary Baierlein's visionary leadership, unparalleled expertise, and a team-driven approach that consistently brings dreams to life, one landscape at a time.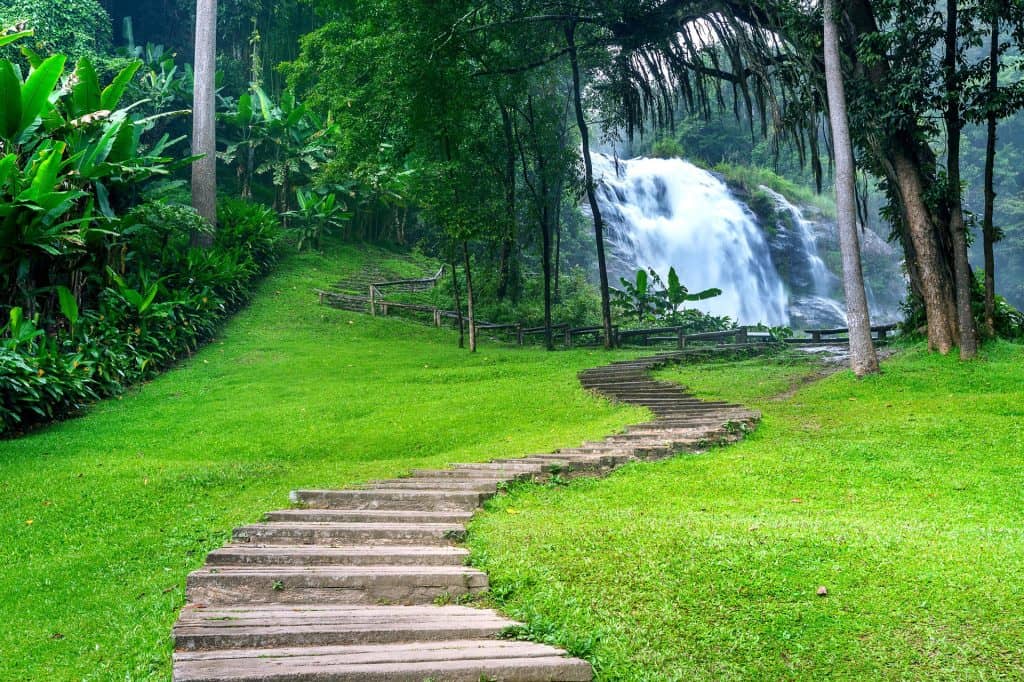 A chance to review, introduce new thoughts, make material, budget and calendar decisions with our clients.
By drawing on established supplier resources throughout the Northeast for trees, plants and stone needs, Baierlein gets advantageous pricing & quality he can warranty.
Scheduling product delivery, personnel and equipment requirements, for success!
Laying the plan on the ground with stakes, flags and painted borders. Tilling, excavating, getting ready for planting and stone work, or paving.
At Baierlein Landscaping Inc., our commitment to transforming visions into living, breathing landscapes goes beyond the drawings on paper. While these plans serve as our guide, it's during the installation process that our creativity truly flourishes. We understand that every landscape has its unique character, and our seasoned experts infuse each project with an artistic touch that sets it apart. No two designs are identical in our world; each unfolds as a masterpiece in its own right.
The evolution of our designs is where true magic happens. With a seasoned and innovative crew, coupled with state-of-the-art equipment and hand-selected materials, we pledge nothing less than complete satisfaction. We believe that the process of installing a landscape is an art form in itself, where ideas take shape and come to life in ways that often exceed even the initial concept. Our installations are not just about realizing plans; they're about breathing life into landscapes and adding an unexpected flair that captivates the senses.
Our installations thrive on uniqueness. Guided by years of experience, our skilled team ensures that the landscapes we bring to life are not mere replicas but living expressions of creativity. With a keen eye for detail, we meticulously select the finest products that resonate with the landscape's character. Whether it's a quaint foundation planting and a charming walkway or an expansive estate adorned with majestic trees, lush sod, intricate garden beds, and captivating stonework, our commitment remains unwavering.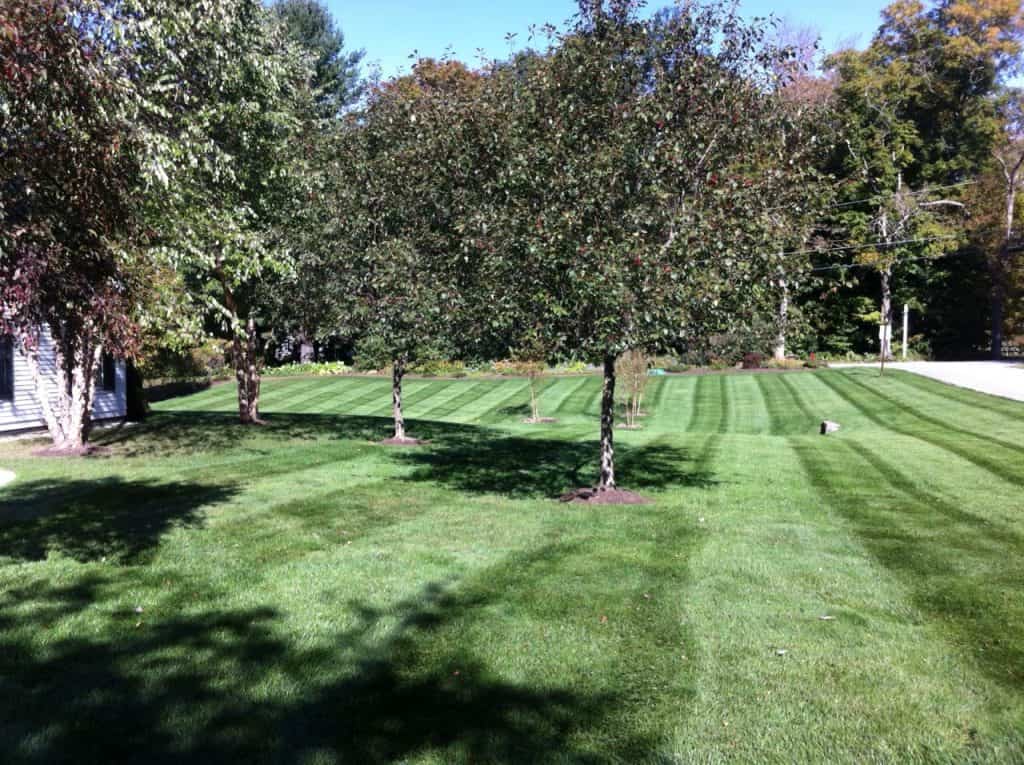 When we undertake an installation, we treat it as if we're becoming custodians of its care for years to come. This responsibility fuels our dedication to precision and quality. We recognize that the landscapes we craft will evolve over time, and we ensure that our installations stand the test of time. The bonds we form with our creations are enduring; they're not just projects but legacies that enrich the environment and the lives they touch.
At Baierlein Landscaping Inc., installation is more than a service; it's an embodiment of our passion, expertise, and the desire to create landscapes that leave a lasting imprint. With us, your landscape's transformation is in the hands of dedicated artisans who understand the artistry of nature and design.